Atlantis Technologies LLC, aka Atlantis Conveyors, is a reliable source for e-Commerce and package handling conveyor solutions. Compared to our competition, experience and our flexible supply chain allows us to differentiate our strategy. Dedication to customer service, fast response time, and application support greatly contributes to the success of our customers.
Products
Atlantis Technologies LLC. provides a complete line of case handling conveyors, providing a comprehensive and sustainable movement of products through a set path using a set of defined processes that utilize a large variety of conveyors, that easily bolt together. These conveyor products can be easily customized or built to order using multiple types of transitions. And can be designed with features that meet or surpass your application requirement.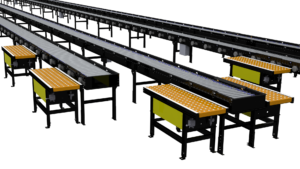 ProLogic
The ProLogic control module is a 24 volt controller that is designed to be used on a wide variety of conveyor models including "Zero Pressure Accumulation" conveyors.
12 Widths
6-1/2" Deep x 12 ga. Channel Frame
24V DC Motors
40 AMP DC power supply
12", 18", 24", 30", 36" zone lengths
1.9 in. dia. X 16 ga. Rollers
2 1/2″ dia. to 1 11/16″ x 14 ga. Tapered Roller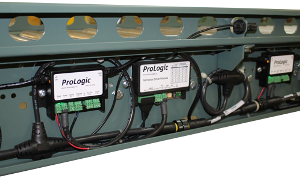 Why Choose Atlantis?
Atlantis Provides:
Diversified Products
Exceptional Customer Service
Proprietary 24 Volt Product Family
Dedicated Commercial and Technical Resources
Continually Evolving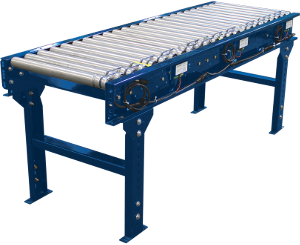 Atlantis Conveyor Products