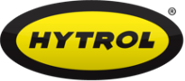 Live Roller Conveyors
& Hytrol Live Roller Curves and Spurs
Conveyor applications range from light duty transportation of cartons and boxes, etc., to large heavy items such as pallets, steel drums, etc. conveying hot oily parts. The Hytrol Series Live Roller Conveyor is a general transport conveyor with quiet operation, versatile design, easy installation and maintenance. That makes the Hytrol Series Live Roller Conveyor a valuable component in operations requiring high performance with minimal downtime.
American Conveyor Group, Inc., has a wide variety of Hytrol live roller conveyors including:
V-Belt Driven,
Flat Belt Driven,
Lineshaft Driven,
Chain Driven,
24Volt DC Driven,
Live Roller Curves & Spurs
Live Roller Conveyors
Call an ACG Conveyor Expert…
No Obligation & Toll-free at (866)403-5232 …
American Conveyor Group, Inc. has experts standing by to answer all your questions and to solve all your material handling problems, and to make sure you are getting the best solution for your needs.
Request for Information