Dorner Conveyor Leading Low Profile Conveyor Manufacture
There is no other company that offers you a better or wider selection of low profile conveyors than Dorner Conveyor. From a standard conveyor to a complete custom design, Dorner provides you with exactly what you need for your project.
Industrial companies from over 1,200 different industries turn to Dorner Conveyor for improved efficiency, productivity, and a positive ROI. These industries include Automation, Medical, Metal Working, Food Processing & Packaging, & Much More!
Bottom line. There are no two production lines exactly the same. That also goes for Dorner's automated systems. A Dorner conveyor can be custom designed to meet your exact needs. If you need a Low Profile Conveyor, there is a Dorner Conveyor that is the perfect solution for your product line, regardless of your industry.
Low Profile Conveyors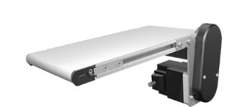 1100 Series Conveyor
1100 Series Dorner Conveyor Miniature Belt Conveyor
This is the smallest powered belt conveyor commercially available, as of publication. It has an aluminum low profile frame that measures 3/4″ high. Allowing you to mount this in the very tightest of spaces. Belt widths are available from 1-3/4″ to 10″, with conveyor lengths up to 72″. Rated clean room "Class 100" certified for medical and pharmaceutical applications and are CE approved.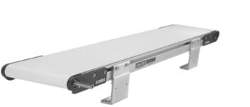 2200 Series Conveyor
2200 Series Dorner Conveyor Low Profile Belt Conveyor
A high precision, light-to-medium-duty, belt conveyor. It excels in applications that require precision alignment and indexing.  Its small profile allows this series conveyor to fit into tight spaces. It is made of an extruded aluminum frame with two T-Slots on the sides to allow easy mounting of accessories.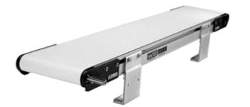 3200 Series
Dorner Medium Duty 3200 Series Powered Belt Conveyor
Dorner Conveyor, 3200 Series, high precision, medium, duty low-profile, belt conveyor.  It also excels in applications requiring precision alignment and indexing. It has an extruded aluminum frame with two T-Slots on each side that allows easy mounting of accessories.
Dorner Sanitary Conveyors

Dorner DustPruf
DustPruf End Drive & DustPruf Aluminum Conveyors
Protects Against Dust
Flat and Cleated Belt
Flexible for Packaging & Automation
DustPruf conveyors are excellent for industries dealing with dust & debris pile up or industries needing a clean room or dust free conveyors.

  DustPruf End Drive

AquaGard Conveyors
Stainless Steel, Food Industry Sanitary Conveyors
Hygienic Design
Incredible Delivery
Fast, Effective Sanitation
Hygienically designed for fast and effective cleaning. From occasional wipe down to frequent high pressure wash down.

AquaPruf 
Conveyors
Sanitary designs are available for BISSC, GMA, and AMI standards.
Designed to withstand high pressure spray and chlorinated solutions (100-1,500 psi) . USDA certification for red meat & poultry equipment available. All materials are FDA approved. Download PDF for more info.
Indexing Conveyors
Our versatile indexing conveyors design combine accuracy and speed that enhances your individual indexing practices. These results are achieved through the creation of precise, counting, customized automation for your sorting, and spacing processes.
Dorner's indexing technology provides increased productivity levels, with a remarkably low margin of error. Additional benefits include:
Reducing manual labor expense.
Minimizes error.
Small footprint within your facilities.
Shortens index periods.
Individualized sizing for high and low volume productions.
Integrates easily into other technologies.
Organization for simplified inventory.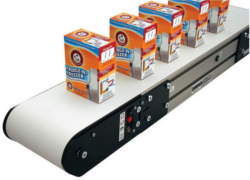 Dorner iDrive Series
Dorner has rewritten the book on light-duty indexing conveyors. The huge motors are gone. New efficient design with small footprint. iDrive merges motor, gearbox & motor controller into a small space saving package.
iDrive series is available in widths from 2 inches and lengths up to 12 feet, speeds up to 171 fpm and product indexing up to 30 times a minute.

  2200 & 2300 Series iDrive


  2200 Modular Belt iDrive


  3200 Series iDrive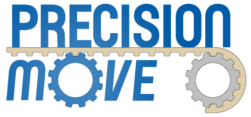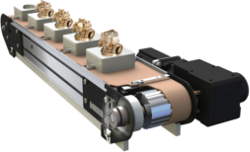 Dorner Precision Move
Dorner Precision Move technology provides ideal automation for processes requiring accurate alignment of both time and distance. To move your products efficiently, Precision Move is the most effective and most easily implemented solution available, allowing for pinpoint indexing.

  Precision Move Conveyor
Industrial Conveyors Overview
Are you wondering which product is right for you? Download Industrial Conveyor Overview PDF. It has what you need for Conveyor Selection & Comparison, iDrive Conveyors and  AquaGard & AquaPruf Conveyors.

  Conveyor Overview

Dorner Company Overview
Dorner offers a wide range of conveyor solutions, solving industrial and sanitary conveyor needs. Founded in 1966, Dorner is a leader in the design, manufacturing, and integration of conveyors. Over 1,200 industries have turned to Dorner.

To enlarge video, Click the lower right  

  icon.
 
AquaPruf Conveyor Video
The Dorner AquaPruf sanitary, stainless steel conveyor line is designed for fast daily cleaning options. This video is an AquaPruf 7600 Series conveyor completely disassembled and ready for sanitation in less than two minutes.

To enlarge video, Click the lower right  

  icon.

 New iDrive Conveyor
iDrive merges drive & controls into a compact design. Integrating motor, gearbox & controller into a space saving package. With widths from 2″ and lengths to 12′, speed up to 171 FPM and indexing up to 30 times a minute.

To enlarge video, Click the lower right  

  icon.
 –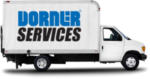 A complete conveyor system can be shipped in as little as 3 days. With Dorner's Worldwide, Distribution Network, and the commitment to ship fast, complete conveyor systems can ship in as little as 3 days.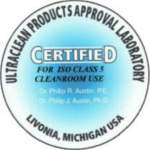 All "1100 Conveyors" are designed and constructed to be used in clean room applications. All "1100 Conveyors" have gone through 3rd party testing and certification and are certified for use in ISO Standard 14644-1 Class 5 and Federal Standard 209 Class 100 Clean Room applications. Contact the factory for a current copy of the certification.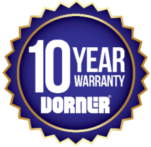 Dorner has a 10 Year Limited Warranty, to the original purchaser, covering against material and workmanship defects under normal use, proper maintenance and cleaning.


   Original Equipment Limited 10 Year Warranty – North America
You may also be interested in…
SmartPace Dynamic Pacing Conveyor
No Fields Found.