The brand new Dorner Low Profile Conveyor, the 1100 Series Low Profile Conveyor has a very compact construction, featuring a 3/4″ high frame, making these the thinnest "low profile conveyors" available in North America.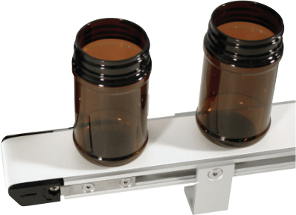 Our Dorner Low Profile Conveyors Series fits into the tightest spaces, freeing up valuable space options for workers or machinery. The Dorners 1100 Series Products are designed for moving lightweight products or small items. These series belt conveyors are Clean Room Class 100 Certified. These options makes them ideal for use in any customers medical or pharmaceutical applications.
1100 Series Miniature Belt Conveyor
At 3/4 inches in height, the 1100 Series Miniature Conveyor is the "lowest profile" conveyor in North America. This conveyor is designed to be used for small or lightweight part handling and can easily and conveniently fit inside equipment and machinery. These units are for pharmaceutical, medical etc., applications.
2200 Series Modular Belt Conveyors
The Next Generation 2200 Series Modular Belt Conveyor is updated and features a new open frame design. They are a fully encapsulated return system, with additional belt widths and belt options and much more. Including positive belt tracking, even under demanding side load applications.
3200 Series Modular Belt Conveyor
Dorner's 3200 Modular Belt Conveyor is excellent for part handling, positioning, high speeds, long runs, accumulation, and transfers. It is designed for ease of integration featuring innovative transfer options with complete flexibility, including multiple curves, inclines, & declines.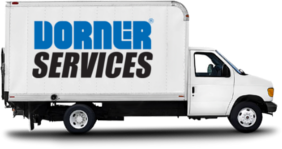 Complete Conveyor Systems Can Ship in as Little as 3 Days
Through Dorner's Worldwide, Best-In-Class Distribution Network. And with a commitment to fast shipping, complete conveyor systems can ship in as little as 3 days.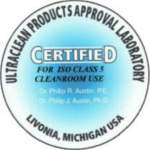 Dorners Clean Room Certifications:
All "1100 Conveyors" are designed and constructed to be used in clean room applications. All "1100 Conveyors" have gone through 3rd party testing and certification and are certified for use in ISO Standard 14644-1 Class 5 and Federal Standard 209 Class 100 Clean Room applications. Contact the factory for a current copy of the certification.
–
A 10 year limited warranty to the original conveyor purchaser against defects in material and workmanship under normal use, proper maintenance and cleaning.

   Original Equipment Limited 10 Year Warranty – North America
You may also be interested in these products…
No Fields Found.