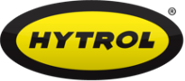 Sortation Conveyor Systems
Hytrol Sortation Conveyor Systems were designed to meet the growing demand for smaller orders while increasing shipping accuracy. Sortation Conveyors improve efficiency for more frequent shipments and are ideal for separating products from conveyor lines to palletizing operations, packing stations, and shipping lanes. Sortation Conveyor Systems are versatile and is capable of sorting a very wide range of product sizes and weights.
Featured below are Sortation Conveyors offered by ACG Conveyors.
Click on image for more information….
Hytrol Sortation Conveyors are available in Sliding Shoe Sorters, Integrated Belt Sorters, and Right Angle Sorter configurations.
Sortation Conveyors have the following advantages:
Individual Features of Sortation Conveyors
Are a modular and space saving structure
Input of packages in sortation direction or from either side
Packages may be introduced manually, semi-automatically, or fully automatically
Combo-fixture for holding sacks, totes or containers allows a change in seconds
Sortation Conveyors are Fast and Safe
Are a modular and space saving structure
Handle various package types and are suitable for very small parts
Maximum sorting capacity without impact while allowing packages to maintain their orientation
Treat sensitive goods gentle
Sortation Conveyors are Effective
Vertical and horizontal sortation conveyor configurations
High-quality materials and component of our Sortation Conveyors creates an almost silent drive
Are highly reliable with minimum maintenance
Are highly economical for rational picking and effective distribution while reducing manual labor