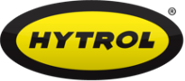 Heavy Duty Slat Conveyor by Hytrol
The Model SL Horizontal Belt Heavy Duty Slat Conveyor is rugged in design providing lasting, dependable performance. A Slat Conveyor can be used to convey hot, oily parts or to move items through heat drying processes. A Slat Conveyor can also be used for assembly line and production operations.
SL – Heavy Duty Horizontal Steel Slat Conveyor specifications:
Horizontal Slat Conveyor Bed – 17″ deep x 10 ga. formed steel channel frame powder painted
Bed Widths: 36″, 42″, 48″, & 54″
Slat – Formed steel 5-3/4″ x 1-1/2″ x 7 ga. channel
Motor – 2 HP standard – 3 HP max.
Drive Chain – 6″ pitch bushed roller steel chain with 2″ dia. high capacity roller bearing
Adjustable SLS-Type Floor Supports Available
Hytrol Model SL – Slat Conveyor Capacity – Maximum load per linear foot of conveyor; 1400 lbs., not to exceed rated capacities
Download:


  SL – Heavy Duty Slat Conveyor 

Products Related to Heavy Duty Slat Conveyor
25-CRR – Heavy Duty Chain Driven Live Roller Straight
The heavy design of the 25-CRR Heavy Duty Chain Driven Live Roller allows it to be used for conveying higher load capabilities such as loaded pallets and drums. Chain Driven Live Rollers make it ideal for conveying oily parts in bottling and steel industries.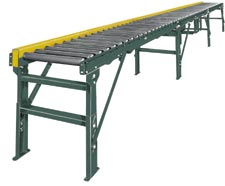 Bed – 4 ga. formed steel channel frame powder painted
Chain Driven Rollers – 2-1/2″ dia. x 11 ga. unplated tread rollers spaced every 4″ with #40 chain; 3″, 3-3/4″, 5″, 7-1/2″, or 10″ with #50 roller chain. #60 Roller Chain used on 3″, 3-3/4″, 6″, 7-1/2″, and 12″ roller centers only
Overall Frame Widths: 22-1/4″, 24-1/4″, 26-1/4″, 28-1/4″, 30-1/4″, 34-1/4″, 36-1/4″, 40-1/4″, 42-1/4″, 46-1/4″, 50-1/4″, 54-1/4″, 58-1/4″, 64-1/4″ & 70-1/4″
Center Drive
Motor – 1 HP standard – 2 HP max.
Adjustable Floor Supports Available
Capacity – Maximum load per liner foot of conveyor; 300 lbs. with supports on 10′ centers; 1000 lbs. with supports on 5′ centers
Reversible
Drive Chain – #40, 50, or 60 roller chain
Download:


  25-CRR – Heavy Duty Chain Driven Live Roller
Request for Information