A Tennessee Conveyor Company, "Specializing in Manufacturing & Distribution Conveyors in Tennessee and Surrounding States"
American Conveyor Group, Inc. a Premier Tennessee Conveyor Company and Conveyor System Integrator. Everyone at ACG Conveyors is 110% dedicated to serving our customers with Superior, "One on One" Support and Service. Our team of experts are at your service. With years of "hands on experience", you get the personalized service you deserve.
Located in Middle Tennessee just 25 minutes West of Nashville, Tennessee and serving Tennessee and surrounding states. ACG Conveyors' Experts can quickly and competently evaluate, design and develop an effective conveyor solution that will meet all your material handling needs.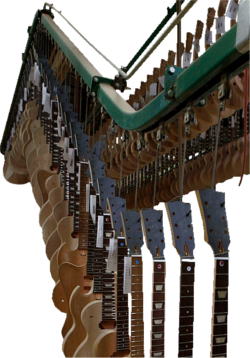 American Conveyor Group, Inc., can provide you with a complete conveyor solution, including:
Complete conveyor system design, conveyor equipment supply and conveyor installation.
Conveyor system design and engineering expertise.
Electrical design and programming capabilities. for your conveyor systems.
Conveyor systems design with an effective interface between operator, conveyor equipment, and products and materials.
Mechanical and electrical installation services for conveyor systems.
Distributor agreements with all leading conveyor equipment manufacturers.
Lifetime customer care and service for your conveyor systems.
Regardless of your conveyor needs: American Conveyor Group, Inc. can provide you with a complete "turnkey" conveyor system, including a wide variety of conveyor system components, such as:
Belt Conveyors,
Gravity Conveyors,
Accumulating Conveyors,
Vertical Conveyors,
Table-Top Conveyors,
Material Handling Conveyors,
Vertical Lift Conveyors,
Pallet conveyor,
Gravity conveyor,
Accumulation conveyors,
Roller conveyors,
Live Roller Conveyors,
Skate Wheel Conveyors,
Table Top Conveyors,
Overhead Conveyors,
Pallet Conveyors,
Drag Chain Conveyors,
and many more…
No Fields Found.