Power Conveyor Systems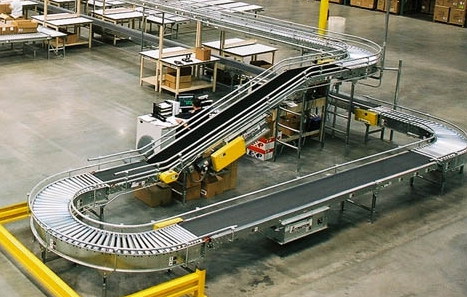 American Conveyor Group, Inc., has partnered with leading conveyor manufacturers to offer you the best selection of Power Conveyor Systems Solutions.Our Systems are ideal for automating manufacturing, distribution and warehouse conveyor lines. Our specialty; Design and Integration of Power Conveyor Systems with quality and durability, to move products more efficiently, increase productivity, and save you money for years to come.
Powered Conveyor Systems vs. Gravity Systems.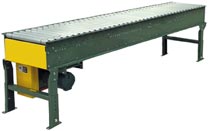 There are several types of Powered Conveyor Systems. Any conveyor that is powered by a mechanical device that moves materials or products along a conveyor line, other than by gravity or by manually pushing the payload, is a powered conveyor. Power Conveyors are typically roller conveyors (and are also referred as "live roller conveyors") that use motor powered rollers to move the payload. The conveyor rollers are powered by belts, chains, or O-rings depending on the load.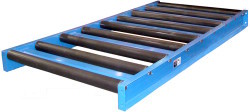 Gravity Systems move payloads without the utilization of power motors to automate the movement along the conveyor line. These are usually used on an incline, assisted by gravity, or by a person manually moving the payload along a level skatewheel or roller conveyor. So you will typically see gravity conveyors utilizing skatewheels and/or rollers.
Browse our online catalog of Material Handling Systems
If you have any questions, or problem that you need answers to; Call any of our Power Conveyor Systems Experts. We love to talk about conveyors and are anxious to help. Call toll free, (866) 403-5232. Need help about non-power conveyor systems issues? No problem. Our experts are well experienced in many conveyor areas. So give us a call.