Low Profile Belt Conveyor
Modular Conveyor Express provides a low profile belt conveyor system. Belted conveyors are an ideal solution when a higher degree of precision and/or a smooth operation is required, in such applications as stepped assembly, indexing, part positioning, robotic interface, or machine integration.
Our pre-engineered frame designed conveyors are available in stainless steel and painted mild steel. They are available with a range of options that will suit your application and environmental needs. These include belting, drives, gear motors, support stands, and side guides. Belted conveyors are available in coped or straight configurations. Coped configurations (Z or L shape) perform excellent where there is an incline or decline in elevations.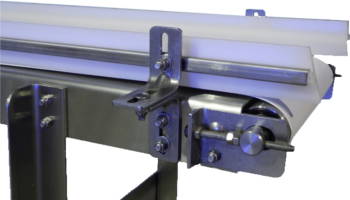 The 2″ terminal ends are bolted to the intermediate sections on the Low Profile Belt Conveyor.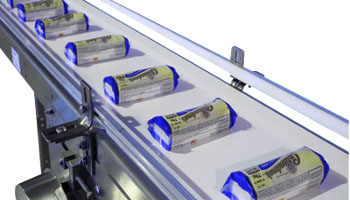 A versatile conveyor style, these Belt Conveyors, fit into many packaging line layouts.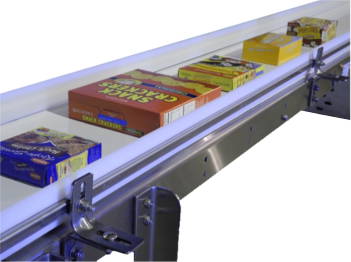 Low Profile Belt Conveyor. "Low profile" refers to the distance between the bottom of the conveyor frame to the top of the belt.
No Fields Found.