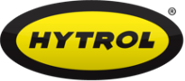 Hytrol CRB Troughed Conveyor
Troughed Roller Bed Conveyor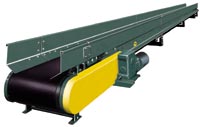 The Hytrol CRB Troughed Conveyor is ideally used in scrap handling and recycling operations. The roller bed with deep troughed construction can carry culled or broken glass, cans, wood chips, aluminum, steel, plastic stampings, etc. The CRB is widely used in recycling operations as an environmental conveyor.
Bed – Roller bed with 2″ dia. x 12 ga. unplated tread rollers spaced every 6″, or 12″ mounted in 10 ga. painted formed steel channel frame with 12 ga. painted side guards extending 8-1/2″ above the belt. Sections bolt together with splice plates
Rollers – 2″ dia. x 12 ga. unplated rollers spaced every 6″
Overall Frame Widths: 16″, 18″, 20″, 22″, 24″, 28″ & 34″
End Drive (standard)
Motor – 1 HP standard-2 HP max.
Adjustable Floor Supports Available
CRB Conveyor capacity – Maximum load per linear ft. of conveyor; 25 lbs., not to exceed rated capacities.
Download:


 Hytol CRB Troughed Conveyor – Troughed Roller Bed Conveyor
You may also be interested in …
Hytrol RB Conveyor – Medium Duty Roller Bed Conveyors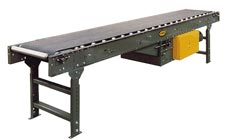 Hytrol's RB Conveyor is specifically designed for applications where you need to move heavier loads. The roller bed reduces resistance and belt friction and allows for greater load capacity. The RB Conveyor is suited well for these applications: Assembly line, inspection and packing operations.
For more information and specifications go to Hytrol RB Conveyors.
Request for Information
No Fields Found.